SC L
code:
SC L
- Sheepskins, Fleshing Machines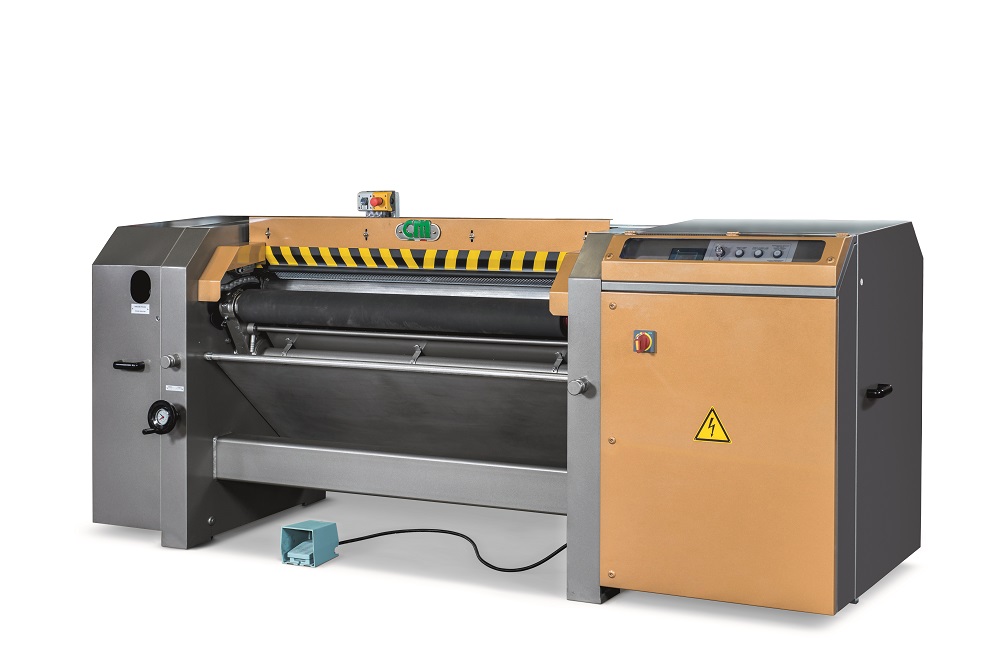 Model: SC/L 1500

Skin Category: Sheepskins

Machine Type: Fleshing Machines
The fleshing machine type SC/L produced in the versions 1300-1500 mm. working with has been projected keeping in mind the particular requirements connected to the fleshing of goatskins, sheepskins. Particular care has been dedicated for the working of hairy skins.

The machine is operated by hydraulic gearcase which permits the operations of: opening and self-locking of the operator cylinders and leather extraction.

The carter are stainless steel and the rods are cast iron.

The sharpening truck and the truck bar are in cast iron for a better stability and precision during sharpening operation.

The sharpening truck transfers on the bar through a reducer with electric motor and a chain ring-closed.

The speed of the leather extraction (from 21 to 46 m/1′ or more on request).

Approachment of the leather supporting cylinder and the blade cylinder is very rapid.

As optional, the machine can be equipped with a hydraulic group which permits the fleshing with constant pressure that we can see on a manometer.

The rotations of the knurled cylinder and of the rubber supporting cylinder are obtained by independent hydraulic engines.

The supporting cylinder has a plentiful covering of rubber, and it is personalised according to use in order to absorb considerable inequalities in the substance of the leather or the wool to work (Patented). We obtain regulation of the distance between the blade cylinder and the supporting cylinder operating a handwheel situated on the left side of the machine.

The fleshing machine SC/L is equipped with a security device that meets all legislation requirements.

On request, the machine can be equipped with a hydraulic system which allows automatic lubrication (with normal grease), at programmed intervals of all rolling and moving members reducing the wear effects. Briefly, the fleshing machine SC/L can satisfy all fleshing requirements for several types of leather giving high yield and requiring very little maintenance.
Wishing to improve the quality of its products, we reserve the right to change the specifications of our machines without notice. The starting and output specifications are approximate and reflect an average production run, and they must be adapted to the actual working conditions.
information request form
Request information for this product
All fields in bold are required.