RAL P22
code:
RAL P22
- Vegetable, Half Calf, Flanks & Calf, Baby Calf, Combined Sammying & Setting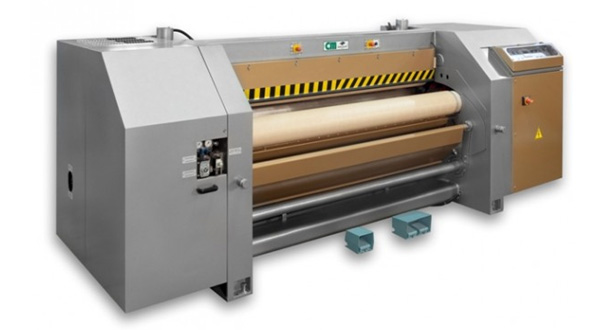 Model:RAL/P22 2200-2400-2700-3000

Skin Category: Baby Calf, Flanks & Calf, Half Calf, Vegetable

Machine Type: Combined Sammying & Setting
Our experience in constructing tanning machinery has brought to the realization of the RAL/P22 machine, mainly suitable to process baby calf, half bovine hides and vegetable leather and it presents constructive characteristics of extreme sturdiness, simplicity in the construction, in the maintenance, adjustments and reliability.

It is endowed with speed in production and above all, supply's a notable yield of the leather. Our machine also presents high quality characteristics better specified below.

Besides the above, the RAL/P22 is equipped with a security system which perfectly meets requirements requested by the relative legislation (as CE Certificate). Due to particular arrangement of the cylinder leather supporter the working area presents a notable anti-accident protection efficiency, as can be seen on diagram overleaf.

– The position of the cylinder leather supporter consents a rapid and easy positioning of the leather, as rapid and "mild" is the movement in opening and closing of the machine.

– The regulation of the distance between the staking cylinder and the leather holder is effected with a simple push-button device, with reading on a graduated dial plate.

This cylinder is endowed with a hydraulic system which consents a gradual approach, of the same, to the leather in the closing stage, rapid removal and gradual approach of the same cylinder in the inversion stage.

This system includes approachment mentioned above, on a fixed basis whereas removal and approachment can be utilized as desired; this also avoids marking of the leather caused by the staking cylinder in the above mentioned stage.

– The Stretching cylinder is independent, its rotation is contrary to the extraction of the leather. The regulation of the stretching cylinder, for the approaching and removing from the staking is effected in a simple way.

– The drying pressure is hydraulically regulated through a simple lever situated on the broadside of the machine (drying pressure from 3 to 22 tons.).

– The leather is extracted with an hydraulic system with variable speed up to m/min. 34 and can be adjusted through drive situated on the broadside of the machine. -Automatic centralizer of the felt sleeve. -Total lubrication automatic with normal grease. -The electric system is placed totally in a strong water proof cast iron container, with drive panel appropriately placed on the right of the operator.
Wishing to improve the quality of its products, we reserve the right to change the specifications of our machines without notice. The starting and output specifications are approximate and reflect an average production run, and they must be adapted to the actual working conditions.
information request form
Request information for this product
All fields in bold are required.