RAL L
code:
RAL L
- Sheepskins, Combined Sammying & Setting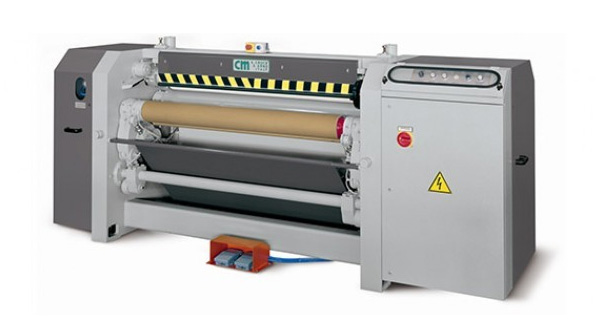 Model: RAL/L 1300-1600

Skin Category: Sheepskins

Machine Type: Combined Sammying & Setting

Our experience in constructing tanning machinery has brought to the realization of the RAL/L machine, particularly suitabl to process ovine and goat skins, it presents constructive characteristics of extreme sturdiness, semplicity in the construction, in maintenance, adjustments and reliability.

It is endowed with speed in production and above all, supply´s a notable yield of the leather. Our machine also presents high quality characteristics better specified below. Besides the above, the RAL/L is equipped with a security system which perfectly meets requirements requested by the relative legislation. Due to particular arrangement of the cylinder leather supporter the working area presents a notable anti-accident protection efficiency, as can be seen on diagram overleaf.

– The machine is equipped a double safety device with metallic barrier and photoelectric cells in order to be completely safe.

– The position of the leather supporting cylinder permits of a rapid and easy positioning of the leather, as well as s rapid and "mild" movement of opening and closing of the machine.

– The adjustment between the staking cylinder and the supporting cylinders is effected by a handwheel placed on the right side of the machine, in an easily accessible position, with decimal reading on the graduated scale plate.

– The staking cylinder and the felt cylinder are equipped with a hydraulic device which allows a gradual approach of them to leather after closing of machine and a speed removal and gradual approaching during the reversal stage.

This device avoids marks on leather which could be caused by the two cylinders during the above mentioned stages.

– The stretching cylinder is assembled on two independent connecting rods and its adjustment is made by a graduated handwheel on both sides in order to keep its parallelism.

– The drying pressure is adjustable by springs, or by hydraulic pistons.

– The leather is extracted through the turn of rubber supporting cylinder and felt cylinder which are controlled by two independent hydraulic engines which receive oil in parallel. This produces a same rim speed which consents to save power, rubber and felt wear.

– Electrical equipment is completely contained in a stainless steel waterproof box placed on the right side of the box.

– On request, machine can be equipped with automatic lubrication device.
Wishing to improve the quality of its products, we reserve the right to change the specifications of our machines without notice. The starting and output specifications are approximate and reflect an average production run, and they must be adapted to the actual working conditions.
information request form
Request information for this product
All fields in bold are required.