FH
code:
211
- Whole Bovine, Type Of Leather, Fleshing Machines, New machines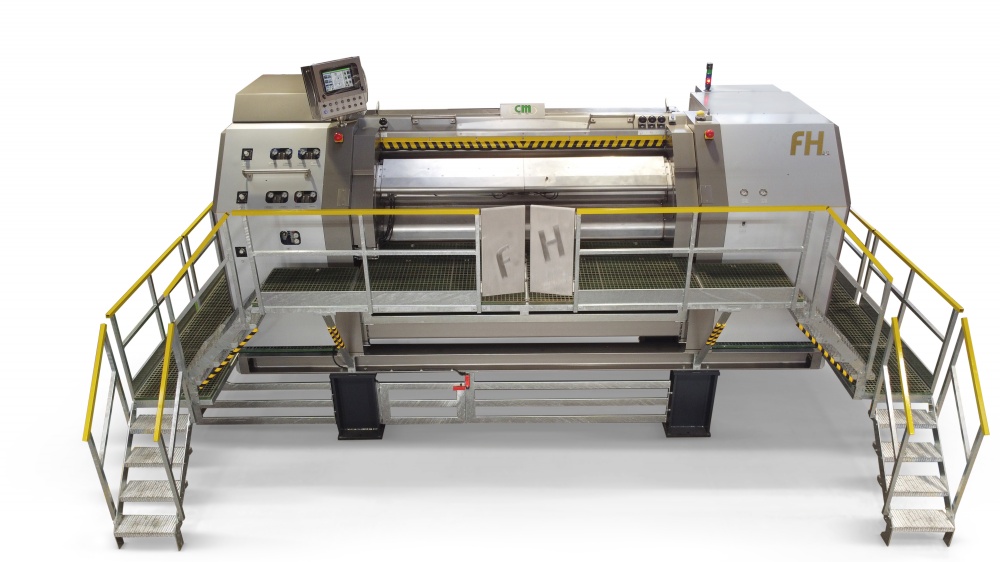 Through feed fleshing machine FH 4.0
Model:
FH 3200/3400
Skin category: bovine
Machine type: Fleshing Machine



Hydraulic Through-Feed Fleshing Machine model FH 4.0,
working width 3200-3400 mm. suitable to process lime and green hides, complete with:
- Hides fleshing system automatic or manual
- Electrical device,hot gypsed work platform complete with auger and slide for fleshing residual
- Hides extraction speed until 75 mt./m.
- Separate closing of the fleshing benches to speed up the processing phases of the hide
- Identical and inter-exchangeable blade rollers of big dimensions for a higher life and a better fleshing on the big hides
- Fleshing benches fully hydraulic that adjust to various thicknesses of the hide
- Transport rollers transmissions fully hydraulic and direct without chains or joints
Optinal :
- Hot gypsed platform for maintenance of the fleshing machine
- Set of supports of 1200 mm. to position the machine above, hot galvanized inspection gates with safety limit swithces
- Pump to expel the fleshing residual from the machine to the collecting bin
- hide mobilator to bring the hides from a collecting bin towards the two operators on the working platform
- Connection of the control board of the machine to customer's network for communication line (Industry 4.0)
information request form
Request information for this product
All fields in bold are required.