RAL P22F
code:
RAL P22F
- Vegetable, Flanks & Calf, Baby Calf, Sammying Machines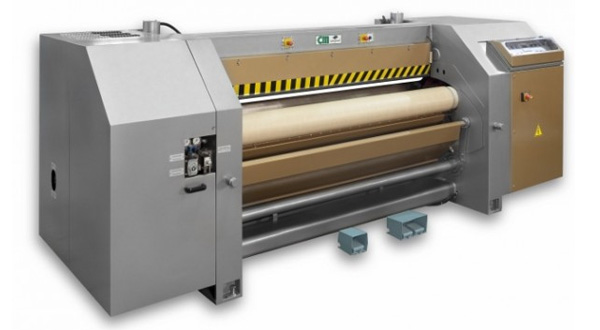 Model: RAL/P22F 1800/2200/2400/2700/3000

Skin Category: Baby Calf, Flank & Calf, Vegetable

Machine Type: Sammying Machines
The broad experience gained in the field of tanning machines allows CM to realize RAL/P22F machine, which presents structural characteristics of extreme strength, simplicity of construction, maintenance, adjustments and reliability.

This machine is suitable to process vegetable leathers and baby-calf. Moreover, the RAL/P22F machine, is equipped with a safety system which perfectly meets requirements requested by the effective laws.

– The leather supporting cylinder position permits a quick and easy positioning of leather, as quick and "mild" is the closing/opening movement of machine.

– The staking cylinder is built as the ones employed for setting out machines and adjustment between staking cylinder and leather supporting cylinder is made through an easy push-button device, by reading the value on a graduated dial plate.

– The stretching cylinder is independent, its rotation is contrary to the extraction of the leather, its speed is variable in order to obtain a better stretching of leather. Its adjustment, concerning approaching and removing from staking, is easily made.

– Drying pressure is hydraulically adjusted by an easy control placed on the machine side (the drying pressure reaches 35 Tons of power).

– Leather extraction by hydraulic control with variable speed up to 24 mt/min. It is adjustable by a control placed on the machine side.

– Felt sleeves are automatically centred.

– The whole electric equipment is placed in a strong waterproof cast iron box, the special control board is placed in an easy position, right of the operator.

Carter are stainless steel.

On request, the machine can be equipped with a pump that allows the automatic lubrication of all rotation and moving items, reducing the wear and tear effects washing.
Wishing to improve the quality of its products, we reserve the right to change the specifications of our machines without notice. The starting and output specifications are approximate and reflect an average production run, and they must be adapted to the actual working conditions.
information request form
Request information for this product
All fields in bold are required.