RAL MN Performance
code:
RAL MN Performance
- Sheepskins, Half Calf, Combined Sammying & Setting, New machines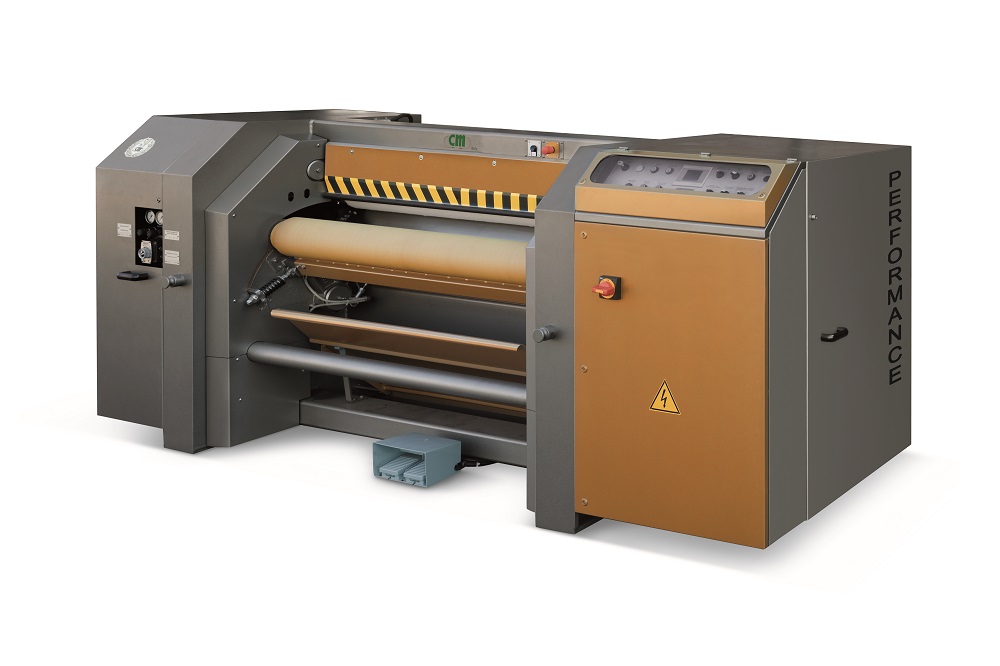 Model:
RAL/MN Performance 1600 -1800 - 2100
Skin Category: Sheep, goat, calf leather hides.
Machine Type: Combined Sammying & Setting

An innovative sammying and setting out process was the driving factor that led to the development of the RAL/MN PERFORMANCE, an extremely reliable and profitable tanning machine.

The new machine has been designed to process sheep, goat, and calf leather hides. This new-generation machine is quite compact and user-friendly, which means a higher output, while its superior quality keeps maintenance and running costs as low as possible.

The machine is equipped with:

-A new design of the rolls, for a better spreading and processing of the full-grain layer of the hide;

-Blade roll with larger diameter and pitch;

-Two hydraulic circuits with independent pumps, one for extra pressure and one for drying;

-Hydraulically-adjusted feeding rate, from 18 to 36 metres/minute;

-Inverter to change the rotary speed of the blade roll;

-Hydraulic regulators for a slow closing of the felt-holding and blade rolls;

-Felt-holding and rubber rolls rotated by two independent hydraulic motor reducers;

-A dial with a digital display shows the distance between the blade roll and the supporting roll;

-Hydraulic drying pressure up to 10 tons;

-Hydraulically-adjusted pressure system between the blade roll and the rubber roll for constant grip with thicker or thinner hides;

-Stretching roll driven by an independent hydraulic motor reducer, with adjustable speed, rotating in the opposite direction to the out-feed of the hide;

-Work settings shown on a touch screen;

-Automatic greasing system with programmable timer;

-Automatic device to open and revert the hide supporting roll;

In addition, the machine includes all the safety devices that make it fully meet the applicable legal requirements (CE certificate).

Wishing to improve the quality of its products, we reserve the right to change the specifications of our machines without notice. The starting and output specifications are approximate and reflect an average production run, and they must be adapted to the actual working conditions.
information request form
Request information for this product
All fields in bold are required.