R200T
code:
R200T
- Whole Bovine, Sammying Machines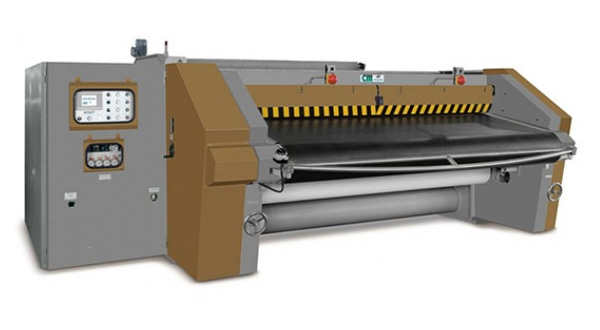 Presse in Continuo mod.R160 / R200T
Pressa in Continuo mod.R200T
Model: R200T 2700-3000-3200-3400

Skin Category: Whole Bovine

Machine Type: Sammying Machines
The broad experience gained in the field of machines for drying tanned and died skins allows CM to realize the new continuous sammying machine R200-T. Machine of new conception with solid monolithic structure; new six pressing rollers pattern allowing a better stretching and drying of the skin; sammying pressure on 6 contact points; double hydraulic circuit with differentiated transport and drying; stretching out roller with large diameter, hydraulically adjustable positioning and speed; transport speed by 4 hydraulic motors; ensure optimum spreading of all types of skin, the working position of the skin spreading roller on PVC belt, felt or both can be adjusted . The machine is equipped with a hydraulic device allowing the spreading roller to maintain its position on skins of varying thickness. max. drying pressure 200 Tons with independent adjustment on the three pressing rollers; skin feed rate is adjustable from 5 to 22 mt.; exclusive automatic hydraulic system for the centering of the band felts, easy and quick to replace.

The R200-T model is equipped with rotary PVC belt for leather feeding and stretching. Speed of belt is adjustable by a hydraulic device and shown on a special display of control board; device for automatic centring of feed-in belt. On request, the machine is supplied with a patented device, for the processing of the leathers with hubs. The machine is complete with all safety devices in complete with actual standards (CE). Carter and protection sheets are stainless steel . The machine is equipped with a pump that allows the automatic lubrication of all rotation and moving items, reducing the wear and tear effects. Finally, there is a device of automatic felts washing.

Wishing to improve the quality of its products, we reserve the right to change the specifications of our machines without notice. The starting and output specifications are approximate and reflect an average production run, and they must be adapted to the actual working conditions.
information request form
Request information for this product
All fields in bold are required.